Herbaceous Squash Soup
by Zen Honeycutt, July 15, 2022
This is a great way to use your squash when your garden starts really producing and you are running out of ideas for all that squash. Tired of all your friends running away when they see you with an armful of squash?
If there happen to be any leftovers, this will freeze beautifully.
RECIPE
2 medium yellow squash
1 acorn squash
5 cloves of fresh garlic
2 cups water
1 can coconut milk
Pinch of salt, pepper, red pepper flakes
1 T. fresh dill
1 sprig of fresh thyme
DIRECTIONS
Combine chopped yellow squash, halved acorn squash (with seeds scooped out), water and garlic into Instapot and cook for 20 minutes.

Scrape the cooked acorn squash out of shell. Remove shell.

Keeping remaining squash in the Instapot, add coconut milk, herbs, salt, pepper, and red pepper flakes to taste.

Blend with an immersion blender and top with more dill and/or green onions to taste.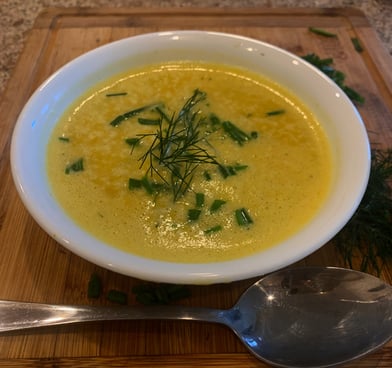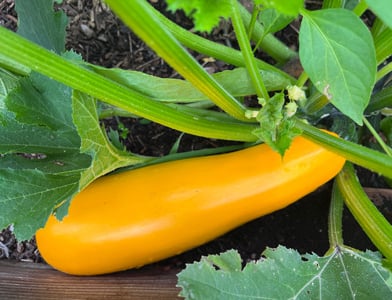 Delicious! Herbaceous! Creamy!