You can still plant in July!
Think it's too late to plant in your garden? It's not!
GARDENING
Depending on which zone you live in, July may mean many different things. For some of us, who live further south, harvesting is in full swing and others are just now starting to see their hard work rewarded in fresh organic produce.
You might think you have passed up the opportunity to start a garden, but you still can. We will list some of the plants that you can start in July no matter what zone you live in.
Of course, you will need to know your planting zone and first and last frost dates. You can use the tools at right. We also have a handy Monthly Planting Reminders by Zone that you can add to your calendar which will tell you when you can plant by month.
For example, if we pull up the calendar for Zone 5, you will see that in July you can plant beans, cucumbers, basil, chinese cabbage, turnips, and radishes. Late in the month, you can reseed beets, corn, and brussels sprouts.
You will need to know how many days you have until your last frost date. We have found a great tool to help you. All you need to do is plug in your last frost date and it will tell you how many days you have. You will see that in most zones there is still plenty of time to get growing!
Below is a list of 21 plants that you can start in July for a fall harvest. Some can be direct seeded and some you can start now indoors to plant the seedlings out. Brocolli, cauliflower, and cabbage are cool weather crops, so starting them indoors will give them the best chance, as the heat of summer may prevent the seeds from sprouting. Another nice things about a fall garden is you may have fewer pests on your plants, and that is always a good thing!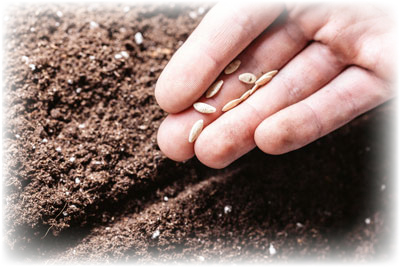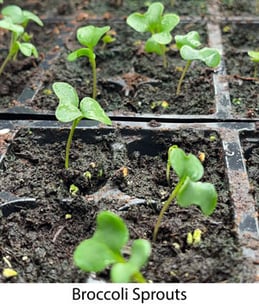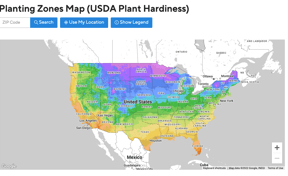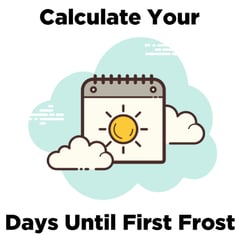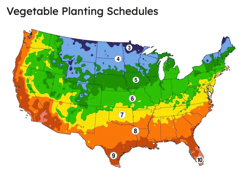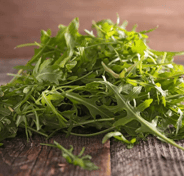 Arugula
Arugula is a great fall crop that will add a spicy, mustard-like flavor to soups, salads, and sandwiches. Arugula can be ready to harvest in as little as 4 weeks. It also repels aphids and wild birds!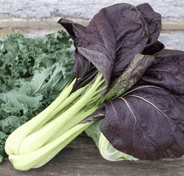 Asian Greens
Asian Greens, like Bok Choy and Green Tatsoi, are a great addition to a fall garden. Some are sweet and milk, while others have a mustardy kick. Tatsoi is also a vitamin-packed wonder to add to your diet.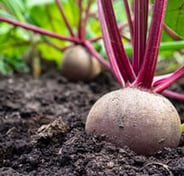 Beets
Beets, like most root vegetables, should be planted directly in the garden. You won't have to wait long for these tasty treats as you can harvest the leaves as well as the root. The root can be harvested when small as well.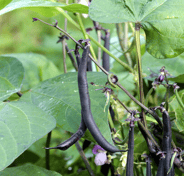 Bush Beans
If you want a fall crop of beans, then bush beans are your best bet as pole beans require a longer season to produce. Dragon Tongue Beans are quick to produce, delicious and beautiful to look at!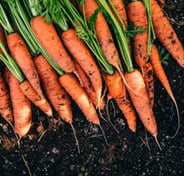 Carrots
Carrots are a great crop that every gardener should grow. They can be planted every 2-3 weeks so you can get a continual harvest. These root crops require loose sandy soil and you will need to thin the plants to get the biggest harvest. You will be amazed at all of the varieties and colors of carrots you can grow!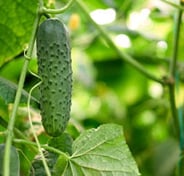 Cucumbers
July is a great time to plant cucumbers as they need the soil temperature to be at least 65°. Cucumbers like to be trellised to keep the fruits off the ground.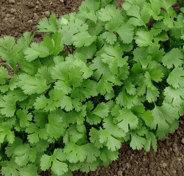 Cilantro
Cilantro may be an acquired taste for some, but this herb loves cooler weather and shorter days. This herb can be planted in pots and moved indoors if the weather becomes too cool. Great for salsas and Mexican dishes!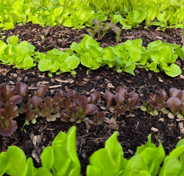 Lettuce
Lettuce can be sown every 2 weeks during the season for a continual harvest. In the heat of the summer, some of your plants will bolt causing the leaves to taste bitter. You can save a couple of bolted plants for seed.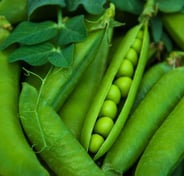 Peas
Peas are another great cool weather crop. With shelling, sugar, and snow pea varieties the hardest part about growing peas may be making a decision on which ones to grow. They like well-composted soil and you will need to trellis them. Shelling peas can be blanched and frozen to provide eating all through the winter.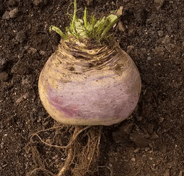 Rutabagas
Rutabagas are not something most gardeners grow but they should! YOu can grill, mash, roast, steam and fry them. These root crops can stay in the ground after the first frost making them even tastier! They are a cross between turnips and cabbage. Give them a try!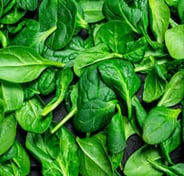 Spinach
Spinach is one of those crops that are always better as a spring and fall crop as it doesn't do well in the heat of summer. Start the seeds indoors 6-8 weeks before your first frost.