Zen's Nut-free/Dairy-free Pesto
by Zen Honeycutt, August 29, 2022
Having a son with a nut allergy has it challenges when trying to make a recipe usually containing nuts. When I had an abundance of basil I wanted to make pesto, but it usually contains nuts.
Not only is this recipe nut free, it is also insanely delicious and super easy to make! Of course you can substitute the hemp hearts for nuts if you like -- the usual nuts are pine nuts, walnuts or cashews.
RECIPE:
3 handfuls of basil leaves
3 cloves of garlic
1 T. capers
1 t. lemon juice
1/4 cup hemp hearts
Salt and fresh ground pepper, to taste
1/3 cup Olive Oil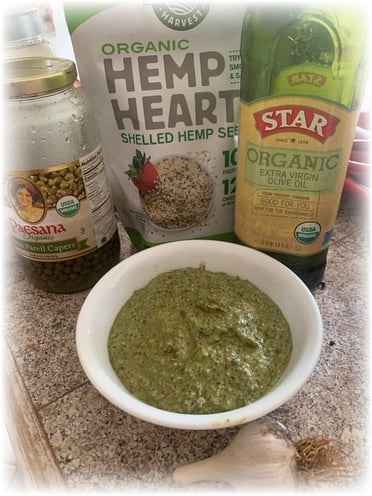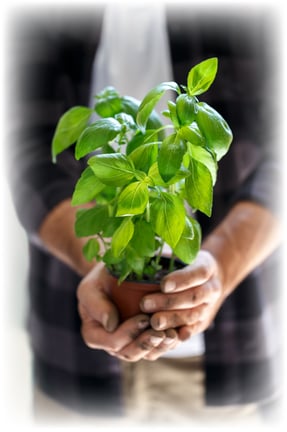 DIRECTIONS
Put all the ingredients except the olive oil into a blender or food processor. Pulse a few times to mix the ingredients then drizzle in the olive oil until you get the desired consistency. You may need to scrape the sides down and then continue blending.
You can freeze this in ice cube trays and then store in a container in the freezer
Enjoy!